New! LED lights for jetties and gardens
New range of railing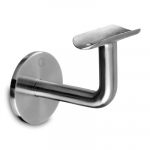 Handrail bracket with center screw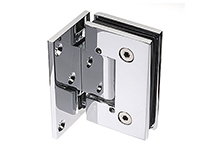 Stainless steel railings and industrial products in marine quality
Marifix Produktion AB
Marifix Produktion is an importer/exporter of mostly stainless steel products, for use in marine and industrial environments, interior decoration, construction etc. Located in the south of Sweden, we focus on personal service and customizability, for both consumers and businesses.
Should you have any questions or requests you are always welcome to contact us!
Marine products
Our line of marine products is marketed in retail and specialty stores across Scandinavia. We offer boat accessories and other products specially adapted for marine environments.
Stainless stel railings
Choose from a wide selection of stainless steel railings for indoor or outdoor use!
We sell glass railings with posts or aluminium profiles, wire railings, crossbar railings, queue poles and related accessories. Our railings can be installed on your porch, balcony or staircase.
Industrial products
Our stainless steel fasteners and accessories are suitable for industries and manufacturing companies, among many others. Our range includes almost everything from stainless steel screws, to galvanised or stainless steel wire and chains, to blind rivets and tools.